Bonaire from the sea
Bonaire from the Sea offers exclusive day trips or bespoke live-aboard sail, dive and snorkel holidays around the beautiful coast of Bonaire in the Dutch Caribbean. You will sail with an experienced captain and dive/snorkel guide in the calm blue waters, mooring up at any one of over 100 dive moorings, and sea turtle sightings are his specialty.
Captain Richard Willis created Bonaire's first PADI Sea Turtle Awareness Specialty Course …a " have to do" when you are on our beautiful island.
Gourmet catering is provided throughout the trip and will be tailored to the requirements of your group.
 For more details please have a look at Bonaire from the Sea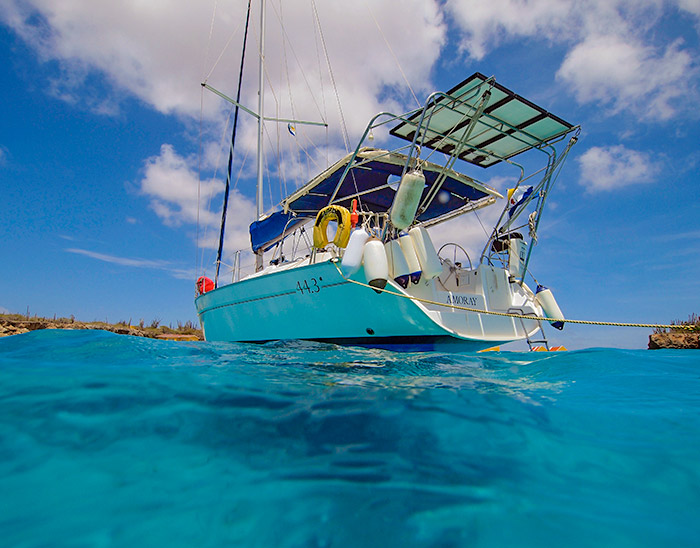 Solobon Sailing
SoloBon Sailing takes you out for an extraordinary day on the stunning blue waters around Bonaire. We provide excellent services customized to your needs on the most spacious mono-hull of Bonaire.
Book our private sailing charter and enjoy a special laidback sailing experience.  You can charter our fully crewed 45.2ft Sun Odyssey for 3 hours to a full day.
Extra services like a private chef, (discover) scuba diving, freedive experience, regatta training, reefsurfing with a subwing to a chill out water-hammock party can all be arranged.
Our private charters include a variety of tasty bites served along your trip, an open bar and disinfected pro-snorkel gear.
Visit Solobon Sailing for all your sailing adventures.