Jibe City
Best place to relax or to go windsurfing ….or maybe just watch the windsurfers in action while having a cocktail at the Hangout Beach Bar.
No matter if you are a beginner or a pro…Jibe City has it all !
Check their website for further details at www.jibecity.com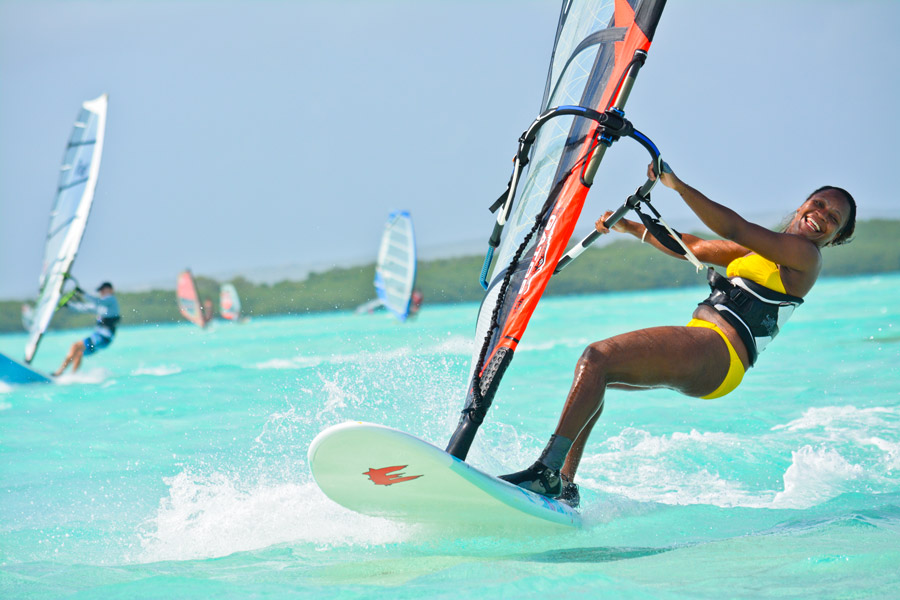 (model Thandi Bradix / pics thanks to Jimmy Rivera)
Kite beach Atlantis
Atlantis Beach is the home of the kite boarders and one of the best kiteboarding spots in the world !
Always great fun to observe the colourful kites in action or even maybe join them.
You can find 2 kite schools at Atlantis Beach Bonaire where you can get all the information needed for some great fun…..